Richard Sloggett discusses AMR with Adam Zerda and Mike Bewick at PPP event series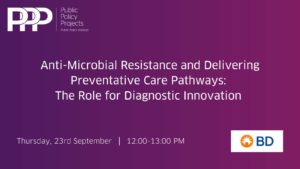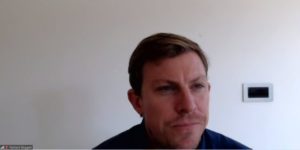 Richard Sloggett, Founder and Programme Director of Future Health joined Mike Bewick and Adam Zerda to discuss the issue of anti-microbial resistance and the effects of the pandemic.
The panel discussed the actions that had accelerated across infection, prevention and control; stewardship and surveillance. The need for strong forward looking collaboration between different governments, industry and healthcare systems was identified as essential to tackling the issue. The group concluded with optimism about the road ahead, pointing to the opportunities of innovation and new diagnostics, whilst acknowledging the significant strains facing healthcare systems now and in the months ahead.