People
Richard Sloggett, Founder and Programme Director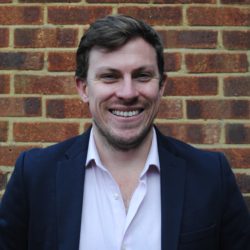 Richard Sloggett is the Founder and Programme Director of Future Health. He was previously a Senior Fellow at Westminster's leading think tank Policy Exchange and from 2018-19 was Special Advisor to the Secretary of State for Health and Social Care. Richard is a regular commentator in the national media on health and social care including in The Times, Telegraph, Financial Times, Economist and on Times Radio and LBC. He has been named as one of the top 100 people in UK healthcare policy by the Health Service Journal.
During his time with the Secretary of State, Richard worked across Whitehall, the NHS and local government on major policy decisions including the NHS Long Term Plan, the creation of NHSX and the Prevention Green Paper. He also supported Ministers on global healthcare issues including preparations for the G7 and action on antimicrobial resistance. He has fifteen years' experience in public policy and healthcare, starting his career in Parliament before a successful career in public affairs where he led a team of 20 to the prestigious Communique Public Affairs Team of the Year Award.
Richard is undertaking his doctoral thesis in preventative healthcare systems at Liverpool University. He has a Masters Degree with Distinction from the University of Nottingham and a Bachelors Degree from the University of Durham.
Follow me on Twitter      Connect on Linkedin  Email me
Sean Worth – Associate
Sean is the co-founder of WPI Strategy, and leads work on policy analysis and political engagement. Sean spent a decade working in politics, latterly as a Downing Street special adviser in the Coalition Government, where he worked across a range of domestic policy areas and Whitehall departments. Prior to government, Sean was head of the Conservative Party's Policy Unit and worked for the Party through two general elections. His industry experience also includes senior roles in the communications sector advising some of the highest-profile commercial brands on government relations and on managing policy and regulatory change.
Nick Faith – Associate
Nick is the co-founder of WPI Strategy, and a recognised expert in political communications and media strategy. He spent the past four years as the Director of Communications at Policy Exchange, helping the organisation gain its position as the UK's leading think tank. He is also a prolific writer and blogger and is regularly cited in the national media, most recently in the Sunday Telegraph, The Times, the Financial Times and on the BBC. Prior to Policy Exchange, Nick advised senior business leaders and international businesses on policy and media issues during his six years as a consultant with a leading communications agency.
 Steve Hughes – Associate
Steve was previously the Head of Economic and Social Policy at the think tank Policy Exchange, and published reports on increasing savings rates and reducing youth unemployment. Before Policy Exchange he worked at the Bank of England, where he helped manage the regulatory system that governs cash distribution in the UK. He has previously worked an economist at the British Chambers of Commerce where he advised on tax, international trade and SME finance policy, and in Parliament, where he researched HM Treasury and Department for Work and Pensions legislation as it passed through the House of Commons.